About Project
CIMS Hospital is a super-speciality hospital in Ahmedabad, Gujrat. Patients from India and other countries choose this hospital for its exceptional healthcare services. CIMS hospital is one of the largest hospitals in the region, with 350-bedded modern infrastructure. Being a leading healthcare provider in India, CIMS Hospital has the best team of healthcare professionals.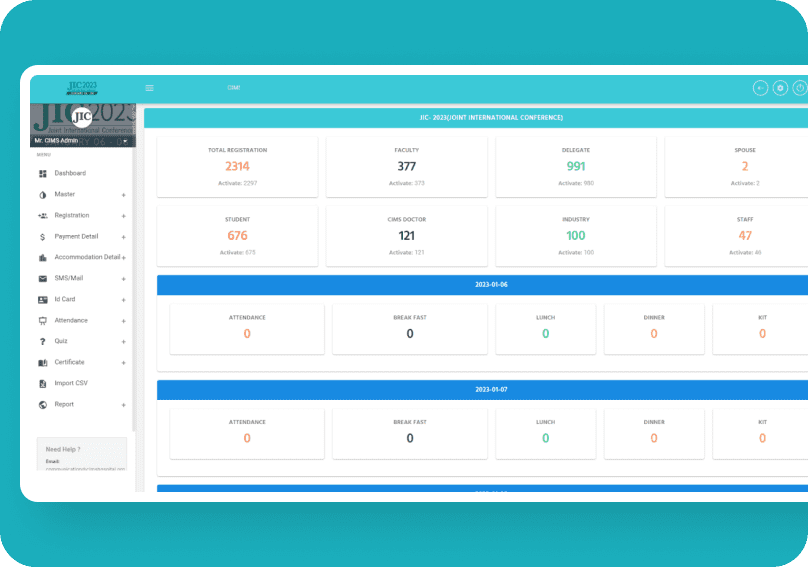 Key Challenges
With their existing event management module,
they are facing the following challenges:
Technical challenges

Difficulty in achieving desired goals

Challenges in Networking & relationship building

Failed to provide the best User Interface & User Experience

Problems in knowledge sharing

Issues in monitoring and evaluation
Solution:
EMed HealthTech worked on the existing event management software for CIMS Hospital to overcome technical and UI/UX-related challenges. With the event management software provided by us, users can check the nearby events, can register & log in, book the event, and view the details of event registration. Also, this event module ensures that every event operates correctly and events are organized in all sizes, creating plans & budgets. We made changes from the server side to improve the functionality of the software and to provide the best user experience.