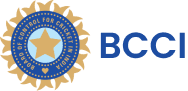 What this Channel Partnership Program is about?
Our affiliate program is simple: You refer prospective customers interested in EMed HealthTech products and services, and we pay you a referral commission.
This program is designed to accelerate growth for both of us, wherein you will work as an affiliate and leverage your network and expertise to connect prospects with EMed HealthTech products and services.
We're committed to working with our affiliates in a collaborative way that helps both parties grow. That's why we offer unlimited support from our experts, who are also passionate about improving healthcare through technology, and regular updates on new developments in healthcare technology.
Who can apply for the partnership?
What are the USPs of EMed HealthTech?
Got a Question?
We've Got the Answer!
What will be my revenue share?
You will get 20% of the revenue received in the first year, 15% of the revenue in the second year, and 10% of the revenue third year onwards.
When will the revenue be settled?
Revenue will be settled on a quarterly basis.
What are the steps I need to follow?
Partner will have to raise an invoice.
Is there anything else I need to know?
Any refund will not be considered revenue. And any taxes or bank charges will have to be borne by the partner.