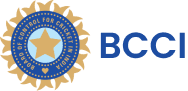 Expert in Healthcare IT solutions and Specialist
in Software Development
We're EMed HealthTech.
We are the pioneer in providing state-of-the-art healthcare IT solutions and services. Our white-label and customized healthcare solutions enable the healthcare industry to take a leap into the digital world and stay ahead of the curve in this fiercely competitive market. Our complete spectrum of medical IT solutions utilizes cutting-edge digital technologies to improve the quality of healthcare services and increase revenue. 
We're located in Ahmedabad, India.
Services We Can Help You With
We provide a wide range of advanced
healthcare IT services.
See all services
Our Achievements
Apart from these numbers, our numerous happy clients have endowed us with unparalleled trust because they are fully satisfied with our products.