About Project
GrandMed is a well-known pharmacy chain in Cambodia. Through the platform developed by EMed HealthTech, they sell generic and OTC medicines online. They also offer lab testing and consultation services. GrandMed uses the most recent technologies to provide a next-generation experience for its patients and customers.
They have a robust supply chain and are well-known in the healthcare industry, but they don't have much online presence. EMed HealthTech was the perfect solution to their growing market. GrandMed required a healthcare platform that was user-friendly and could manage a large number of orders while still ensuring customer satisfaction.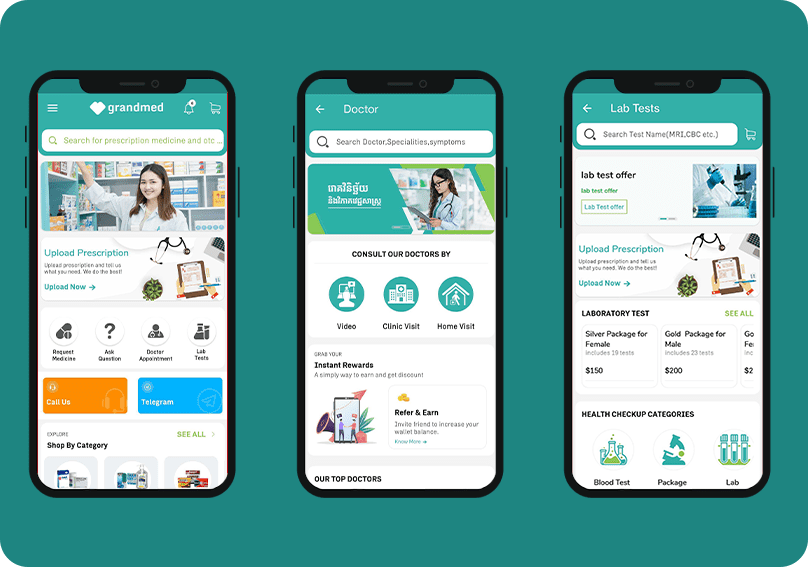 Features
We created an integrated online healthcare platform with many features that allow patients to book their appointments hassle-free and quickly place orders for pharmacies. Here are some of our unique features:
Integrated platform
Prescription forwarding
Multiple modes of Telemedicine
Category-wise product sorting
Pin code-based order allocation
Integrated Healthcare
An Integrated Digital Healthcare Provider from Ahmedabad, Gujarat
Read more
Online Pharmacy
NKH Medzone is a digital healthcare initiative by the New Korba Hospital Group.
Read more