Our Custom Integrated Healthcare Software Features
Feature-rich and custom Integrated Healthcare Software fully encompassing all the features you will ever need for a pharmacy, Telemedicine, and Lab to enable customer convenience and business expansion. Highlights of our features include:
Architecture of Healthcare Integration Software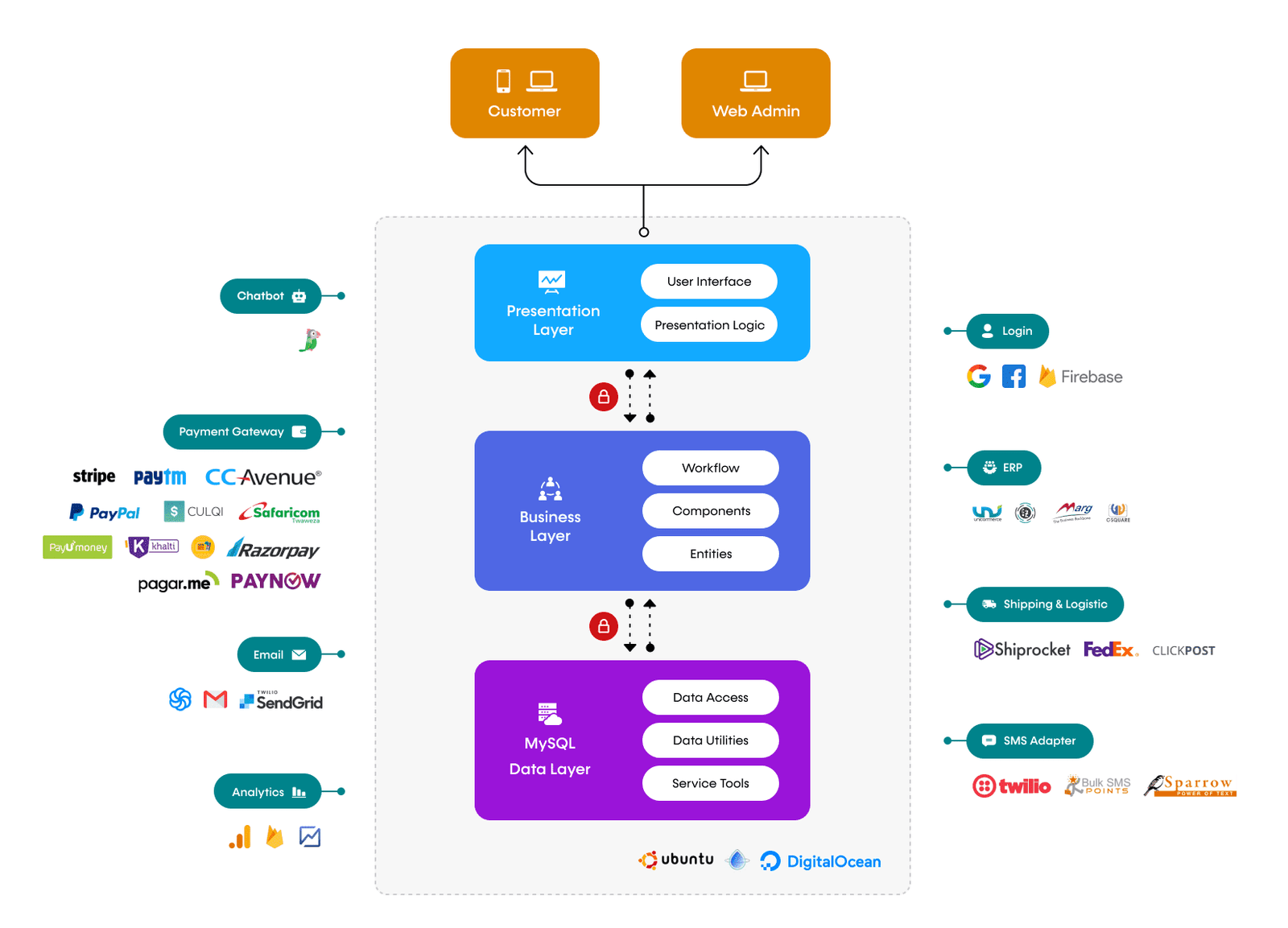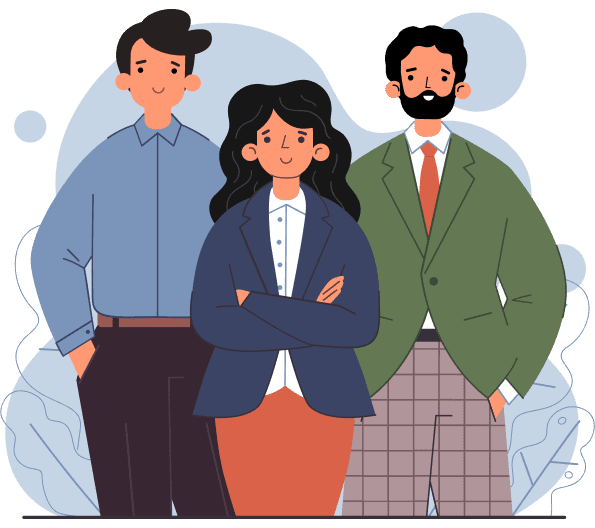 Why Choose EMed HealthTech for Integrated Healthcare Platform?
Why Develop
An Integrated Software


For Your Healthcare Business?
To increase the revenue

To expand your business

To save time and money

Eliminate geo restrictions
Integrated Healthcare
An Integrated Digital Healthcare Provider from Ahmedabad, Gujarat
Read more
Online Pharmacy
NKH Medzone is a digital healthcare initiative by the New Korba Hospital Group.
Read more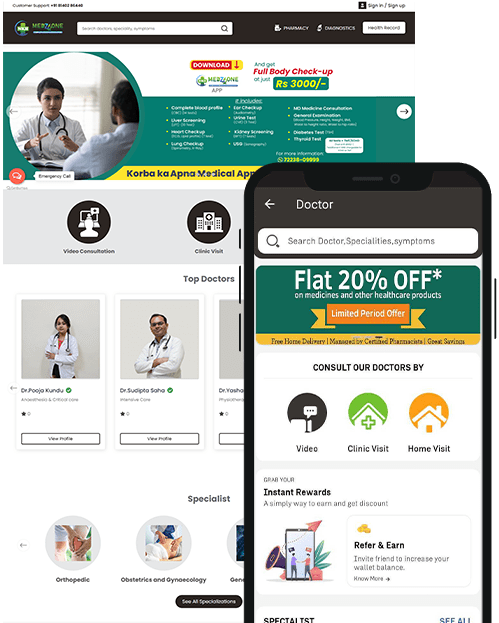 What technology is being used in an integrated health platform?
For the integrated healthcare platform, our
healthcare app
developers use the Codeigniter platform for a web solution, and Java and Kotlin for our Android app.
How much time will it take to build my integrated healthcare solution?
We have a ready-made healthcare integrated solution, including a native Android App and Website. We also customize the product based on client requirements so that the time may vary according to your requirements. Please contact our executive to know more.
Can you design integrated healthcare solution under our brand name?
Yes, we prioritize our client's preferences. So, in addition to white-label integrated healthcare solutions, we also customize our products based on their requirements like branding, desired features, UI, and other add-ons.
How much will it cost for integrated healthcare software?
We provide customized as well as white label integrated healthcare solutions. Our cost depends on your desired features, module selection, and other requirements. Please drop your number to assist you with our pricing better.
Can I create a Integrated Healthcare Software From Scratch?
Yes, we at EMed HealthTech provide Integrated Healthcare Software development from scratch as per your requirements.
Which Online Platform included in Integrated Healthcare Software?
Integrated Healthcare Software developed by EMed HealthTech provides all-in -one online solution for Telemedicine + Online Pharmacy + Lab Appointment Booking
What payment methods are accepted for Integrated Healthcare Software Development?
We accept most credit cards, debit cards, and bank transfers for payments.
Do you provide customization in Integrated Healthcare Software Development?
We have designed our Integrated Healthcare Software and website keeping in mind all the necessary features needed for doctors, patients, clinics, and hospitals. However, if you still need customization in the Patient App Development, Clinic App Development, or Hospital App Development you can contact our team to know more about it.