Client One Bharat Pharmacy
About Project
One Bharat Pharmacy is a New Delhi-based online pharmacy and lab appointment booking platform. They guarantee fast delivery of medicines within 4 hours for customers in Gurgaon and have partnerships with NABL-accredited labs to provide convenient home sample collection and online booking options. Additionally, customers can receive their lab reports directly online. To simplify the online doctor consultations process, EMed HealthTech also established a dedicated phone number for easy call routing and management.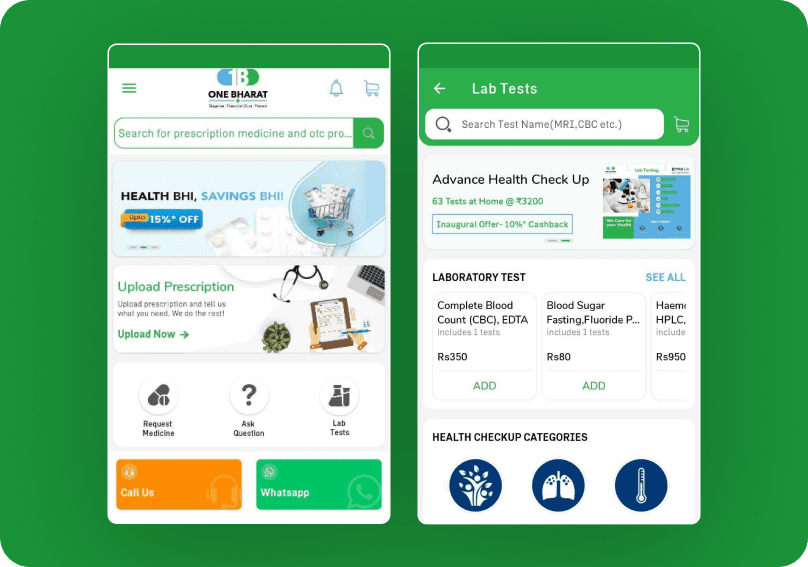 Features
We designed a well-integrated platform that packed many useful features like:
Sharing of lab reports digitally
Integrated platform
The dedicated phone number for appointment booking
Voice search
Product substitutes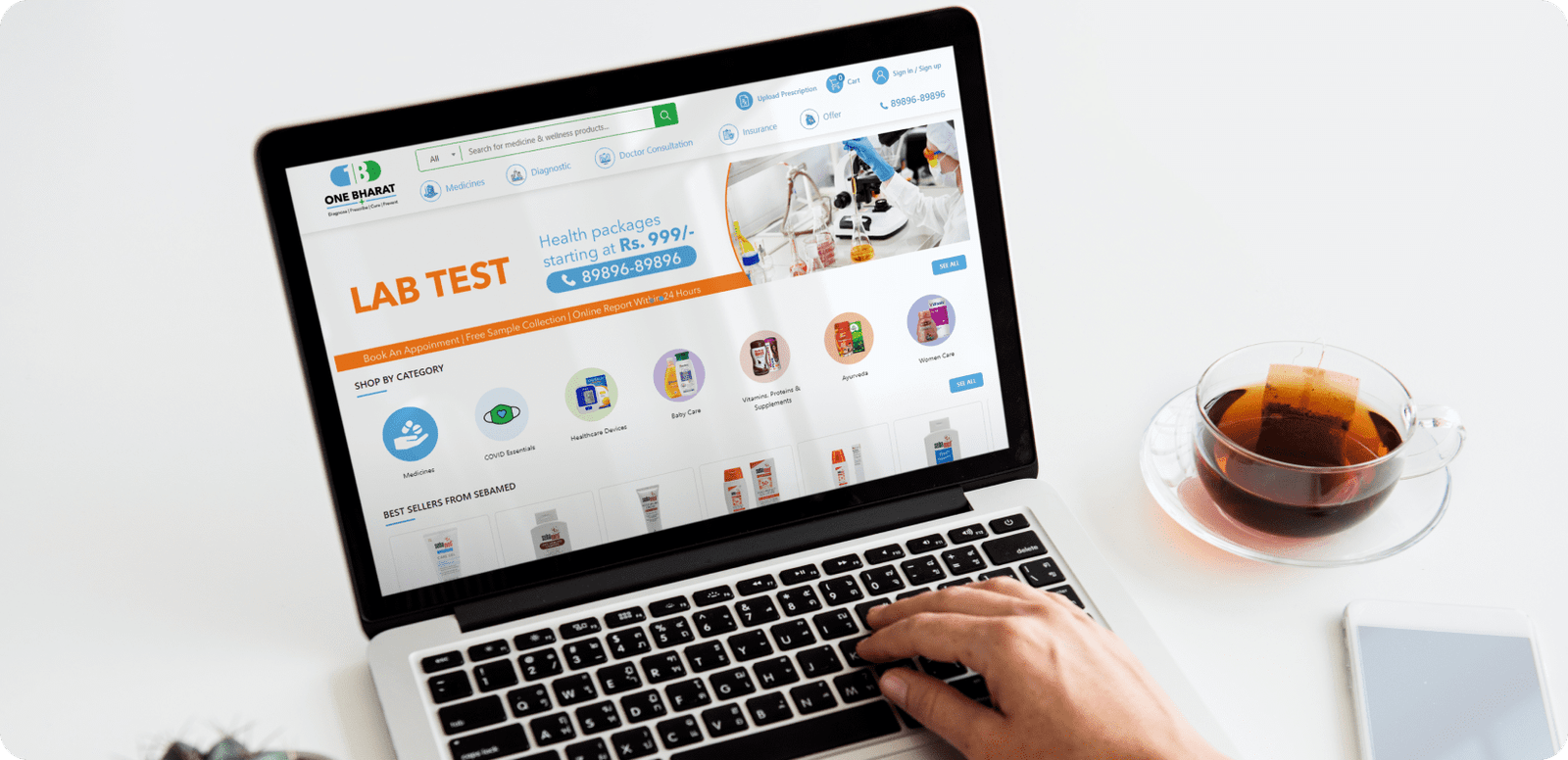 Integrated Healthcare
MedOrange Pharmacy is a large pharmacy chain from Zimbabwe.
Read more