Client Mawa Pharmaceuticals
About Project
MAWA is serving Hyderabad's healthcare needs for the last 25 years. To expand the outreach to their customers they contacted EMed HealthTech Pvt Ltd to make an online pharmacy platform. Now, with the launch of their online platforms (Website & the App), their customers can be assured to get better service from the comfort of their homes.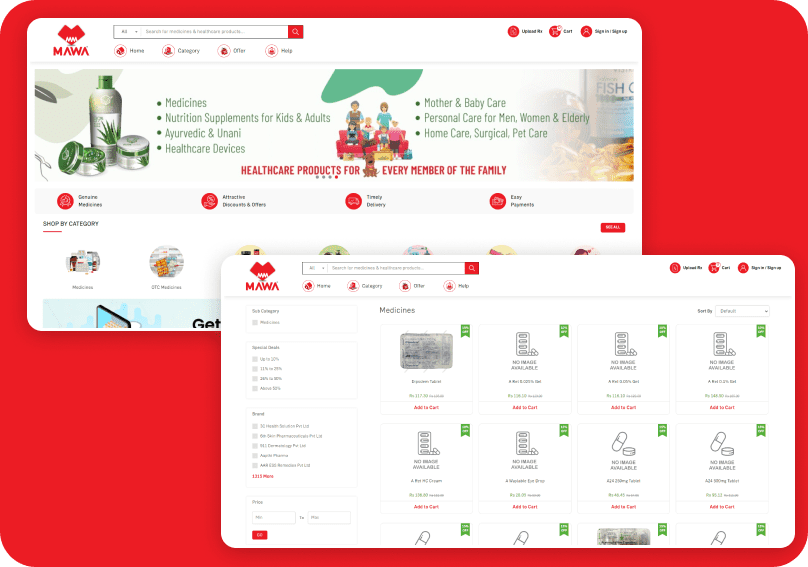 Features
We designed an amazing online pharmacy application & website for seamless order management & timely delivery.
Search and buy medicines

Order tracking

Promotional Section

Voice Search

Product substitutes

Delivery tracking
Integrated Healthcare
An Integrated Digital Healthcare Provider from Ahmedabad, Gujarat
Read more
TeleMedicine
Astikan is a digital healthcare platform incorporated in 2018 from Noida.
Read more