Client Green Labs Pvt. Ltd.
About Project
Green Labs provide a range of pathology tests and investigations on blood and other biological specimens in K.V. Rangareddy, Telangana. With a highly experienced team of consultants, they offer a fast, high-quality, and flexible service. To make an online booking facility they approached EMed HealthTech to develop a lab module for mobile & website. Now they are able to reach more customers with an online presence.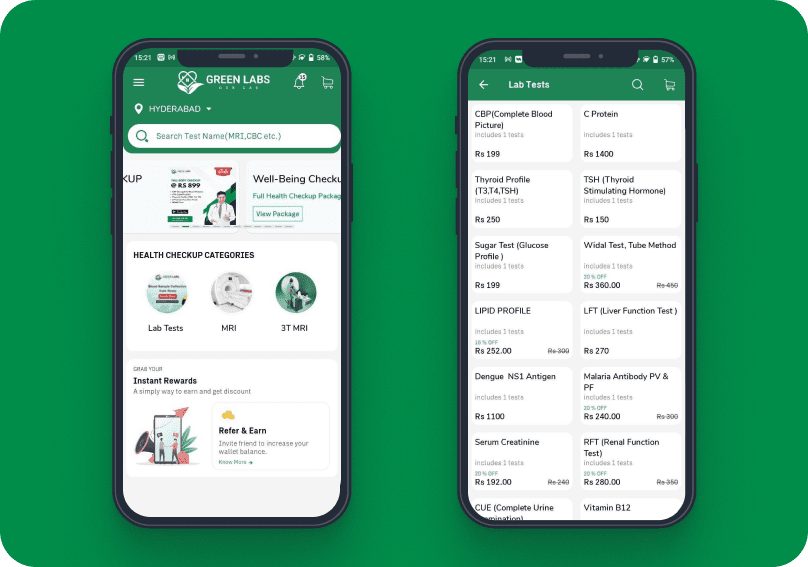 Features
We designed a robust online laboratory platform application & website for a lab booking facility.
Refer & Earn

Wallet credit & debit

Advanced Promo Code on lab, tests, Combined test, packages,

Lab details will be displayed as per the selected location
Integrated Healthcare
An Integrated Digital Healthcare Provider from Ahmedabad, Gujarat
Read more
TeleMedicine
Astikan is a digital healthcare platform incorporated in 2018 from Noida.
Read more