Client Green Labs Pvt. Ltd.
About Project
Green Labs provide a range of pathology tests and investigations on blood and other biological specimens in K.V. Rangareddy, Telangana. With a highly experienced team of consultants, they offer a fast, high-quality, and flexible service. To make an online booking facility they approached EMed HealthTech to develop a lab module for mobile & website. Now they are able to reach more customers with an online presence.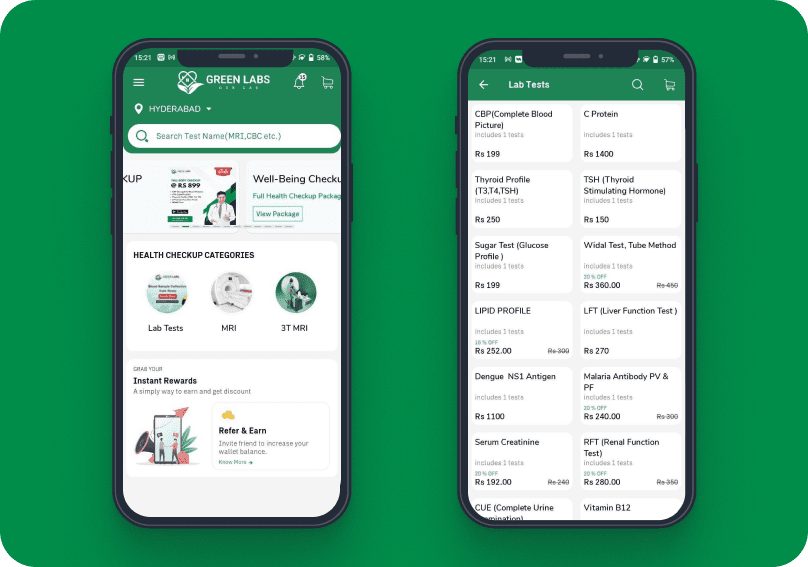 Features
We designed a robust online laboratory platform application & website for a lab booking facility.
Refer & Earn

Wallet credit & debit

Advanced Promo Code on lab, tests, Combined test, packages,

Lab details will be displayed as per the selected location