About Project
BonAmour is one of the early adopters of online pharmacy in Nigeria. EMed HealthTech understood the initial hurdles of setting up an online pharmacy platform and guided the BonAmour team to launch a successful ePharmacy platform. Now their customers are glued to this new concept and as a result, their revenue and customer base have also increased.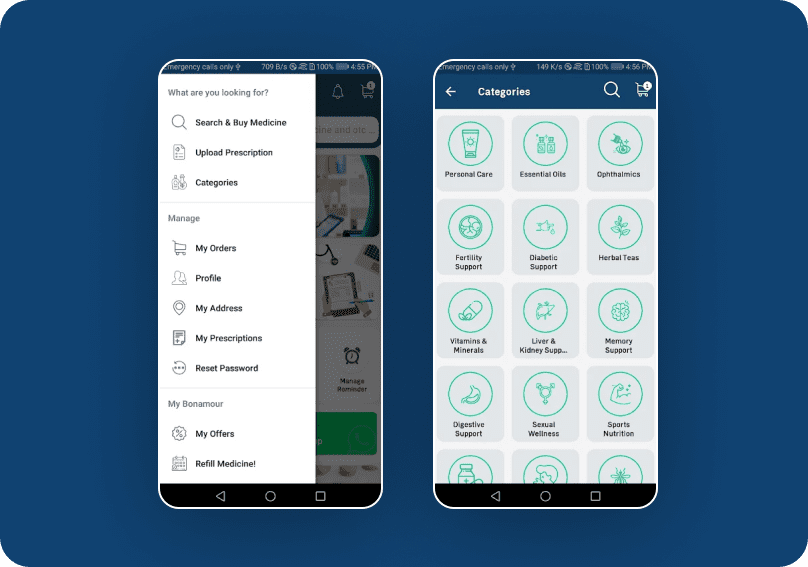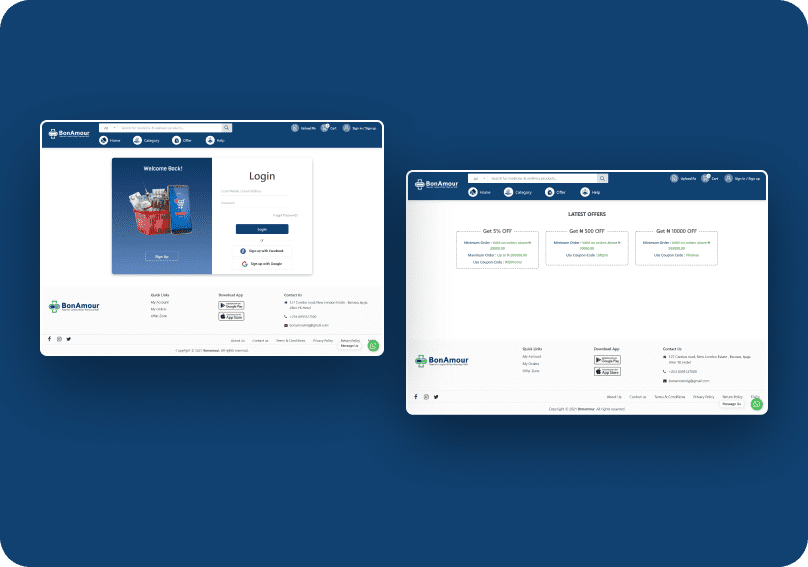 Features
We designed a minimalist platform that enhances the accessibility of the platform.
Search and buy medicines

Multiple payment gateways

Refer & Earn

Abandoned cart report

Voice Search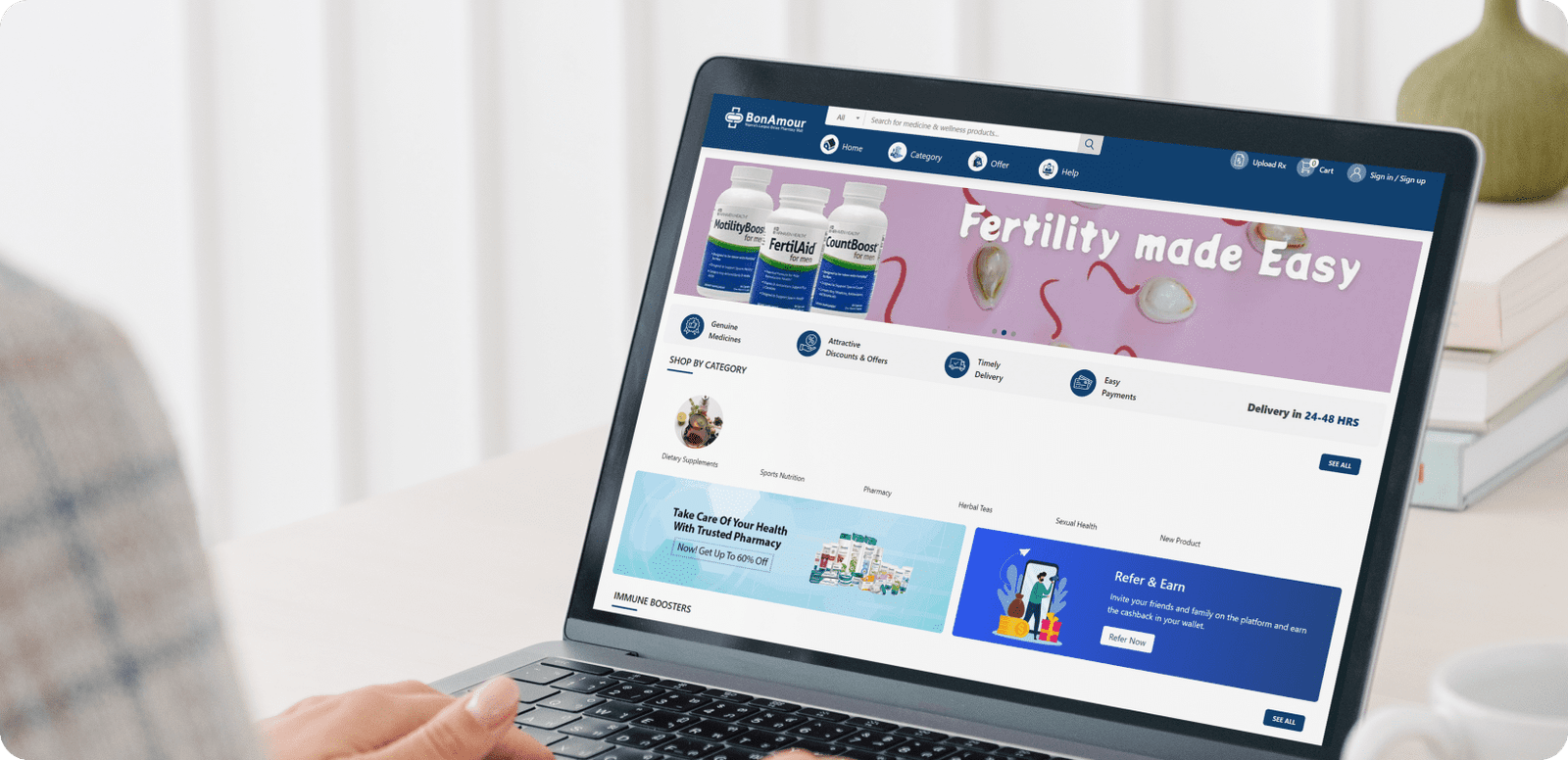 Integrated Healthcare
MedOrange Pharmacy is a large pharmacy chain from Zimbabwe.
Read more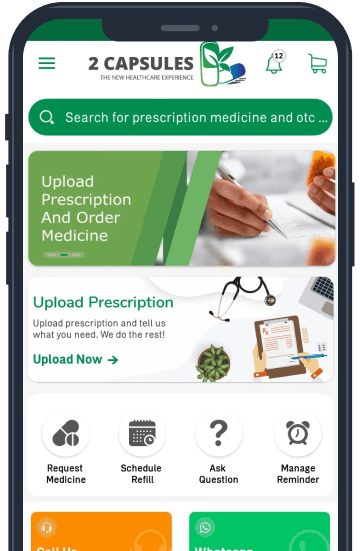 Online Pharmacy
One Bharat Pharmacy is a New Delhi-based online pharmacy and lab appointment booking platform.
Read more