About Project
Magaani is a licensed pharmacy store located in Nigeria. It is the digital initiative of Click pharmacy. EMed HealthTech guided them from the start to and gave them inputs throughout the project deployment. Now they have grown substantially thanks to the new platform. As a result, their revenue and customer base have also increased.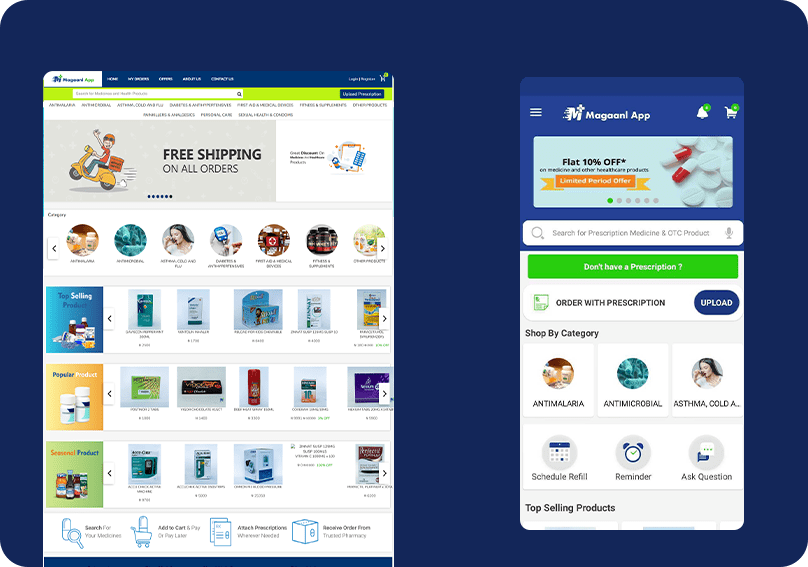 Features
We designed a minimalist platform that enhances the accessibility of the platform.
Search and buy medicines

Refer & Earn

Promotional Section

Voice Search

Product substitutes
Online Pharmacy
Humari Dawai is an online marketplace focusing on healthcare and wellness.
Read more
Online Pharmacy
My Family Pharmacy is a wholesale chain based in Ahmedabad, Gujarat.
Read more