Client Hindustan Pharmacy
About Project
Hindustan Pharmacy is a licensed single pharmacy store located in Surat, which has now developed a stronghold over the city's online pharmacy needs. They wanted an online pharmacy platform that is easy to use for their customers, the majority of whom were new to the concept of ePharmacy. Thanks to the new platform, they are getting more business and capturing wider consumer bases. The influx of cash has allowed them to expand to other areas like Healthcare devices, Lifestyle products, Personal care, etc.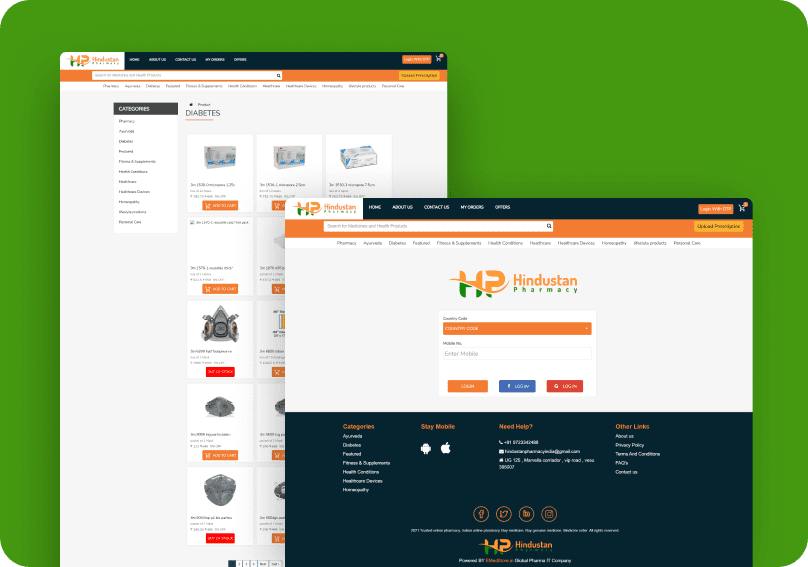 Features
We designed a minimalist platform that enhances the accessibility of the platform.
Refill medicines

Wallet

Abandoned cart report

Flexible delivery charges

Chat support
Integrated Healthcare
An Integrated Digital Healthcare Provider from Ahmedabad, Gujarat
Read more
TeleMedicine
Astikan is a digital healthcare platform incorporated in 2018 from Noida.
Read more