About Project
Kauvery Meds deploys EMed HealthTech's Innovative Online Pharmacy Platform To Meet Business Expansion Targets.
Kauvery Meds is an online pharmacy initiative of Kauvery Hospital Group. They operate their pharmacies under the brand name Curtis Drug Point Private Limited. They are based out of Chennai city. They have annual revenue of around INR 25 crores, and their large distribution channel consists of more than 100 vendors. Currently, they sell medicines, OTC products, cosmetics, and generic medicines online.
When they wanted to launch an online pharmacy platform, they contacted EMed HealthTech to build a platform that can ensure a smooth handling of their vast network and deliver a user-friendly experience for their customers.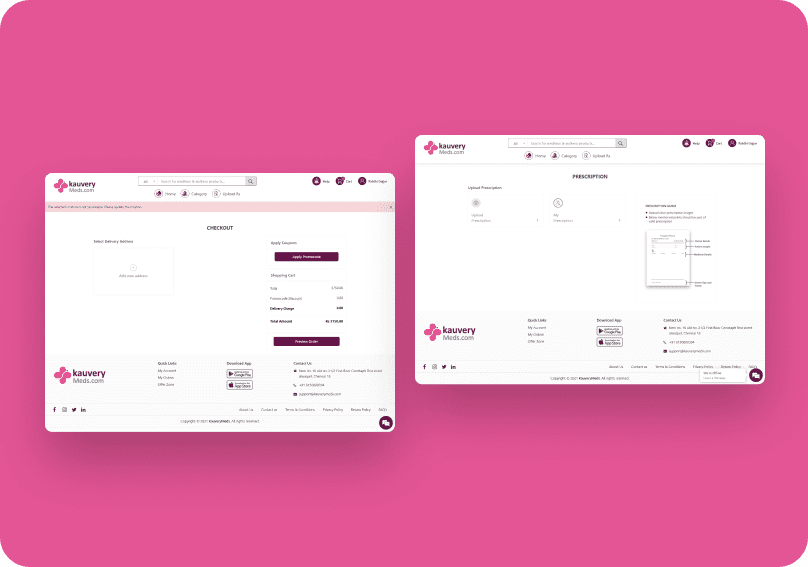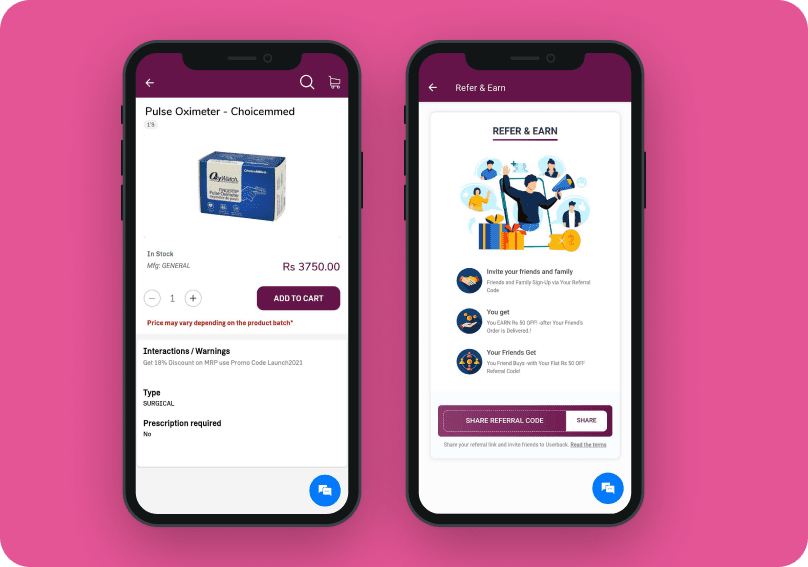 Key Challenges
Kauvery Meds wanted a platform that could ensure smooth handling of their vast network and deliver a user-friendly experience for their customers. They also wanted to integrate their existing ERP with the new online pharmacy software. 
They required automatic order updates and marketing notifications for their customers. As they have a very large customer base, they wanted to provide some loyal customers with special promo codes. They also needed to specifically market some of their products. And lastly, they also wanted google analytics consultation for better decision making.
Solution
EMed HealthTech became a technical partner of Kauvery Meds. We developed an Android app, an iOS app, and a website for their online pharmacy platform and actively engaged with them to understand and fulfill all their requirements. We integrated their existing ERP system with their latest online pharmacy platform and made sure that both platforms work fine. We also enabled auto push and email notifications for order updates and marketing purposes.
Business Benefits
After launching their online pharmacy platform on 5th January 2021, Kauvery Meds is witnessing substantial growth and patient contentment. The new online pharmacy platform is able to handle a vast number of daily orders and because of that, they've been able to meet their business expansion targets.
Their customers have welcomed the idea of online pharmacy with open arms and that's why they are now planning to launch a telemedicine and lab appointment system also. EMed HealthTech is proud to work with clients like Kauvery Meds.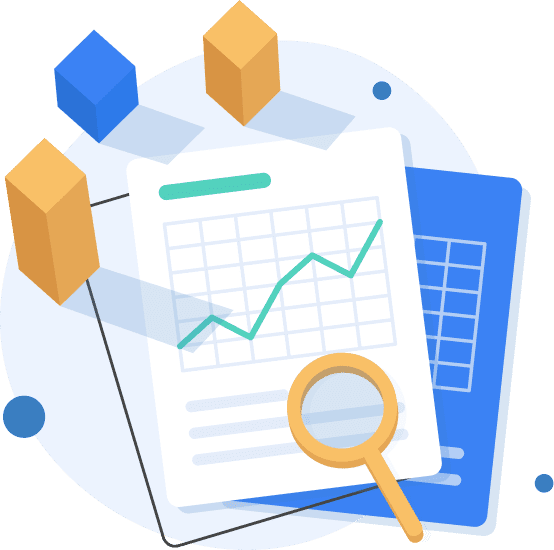 Google LLC
Google LLC is an American technology company, launched an AI-based research product with the help of EMed HealthTech to digitize paper-based prescriptions in different handwritings & languages.
View case study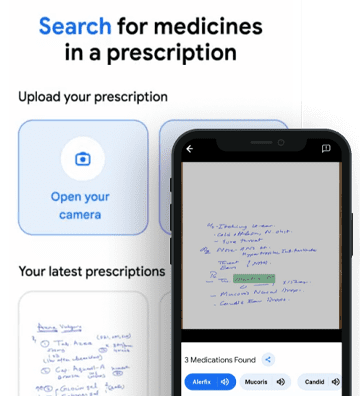 BCCI – Telemedicine App for Sports/Athlete
The BCCI - Board of Control for Cricket in India wants a teleconsultation platform and wants to provide online consultation to their athletes. So they can provide So they contacted EMed HealthTech to develop a Telemedicine platform with the desired features
View case study