Client Rhythm Heart Institute
About Project
Established in 2012, Rhythm Heart Institute is a hospital chain by Synergy Lifecare Pvt. Ltd. They offer a wide range of services, including cardiology, neurology, and orthopaedics. When they wanted to launch the Telemedicine platform, they contacted EMed HealthTech to build a Telemedicine platform. EMed HealthTech provided them with a Telemedicine platform that fulfilled all their needs and helped them establish their brand presence while delivering a user-friendly experience for its patients.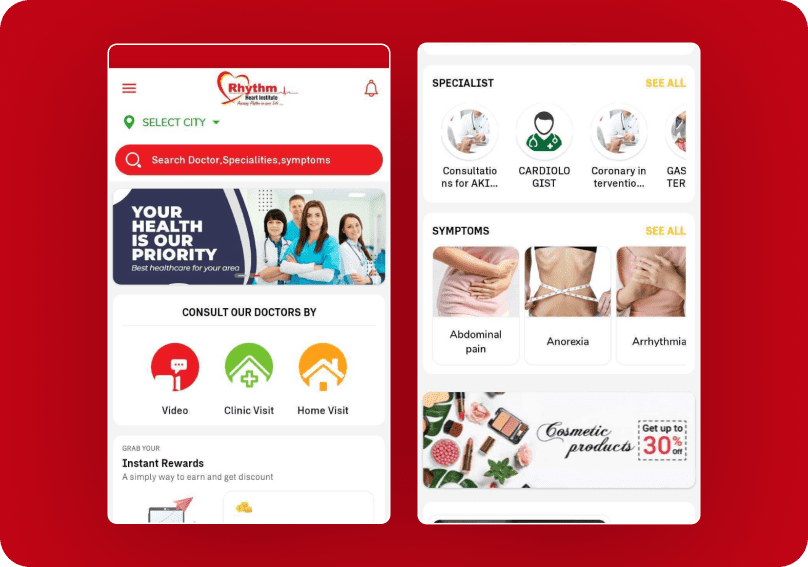 Features
EMed HealthTech developed a feature-rich and robust platform to deliver reliable Telemedicine services. Some of the standout features include:
Chat via WhatsApp
Integration with Google Maps
Search by specialty, symptoms, etc.
Ratings & Reviews
Integrated Healthcare
MedOrange Pharmacy is a large pharmacy chain from Zimbabwe.
Read more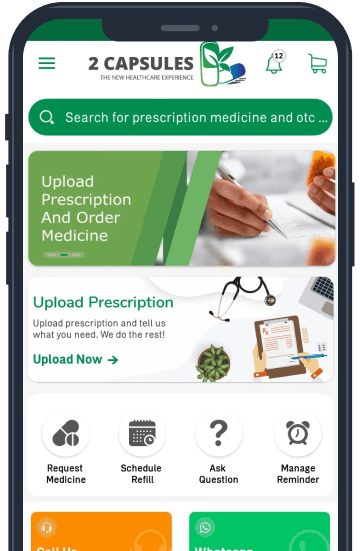 Online Pharmacy
One Bharat Pharmacy is a New Delhi-based online pharmacy and lab appointment booking platform.
Read more