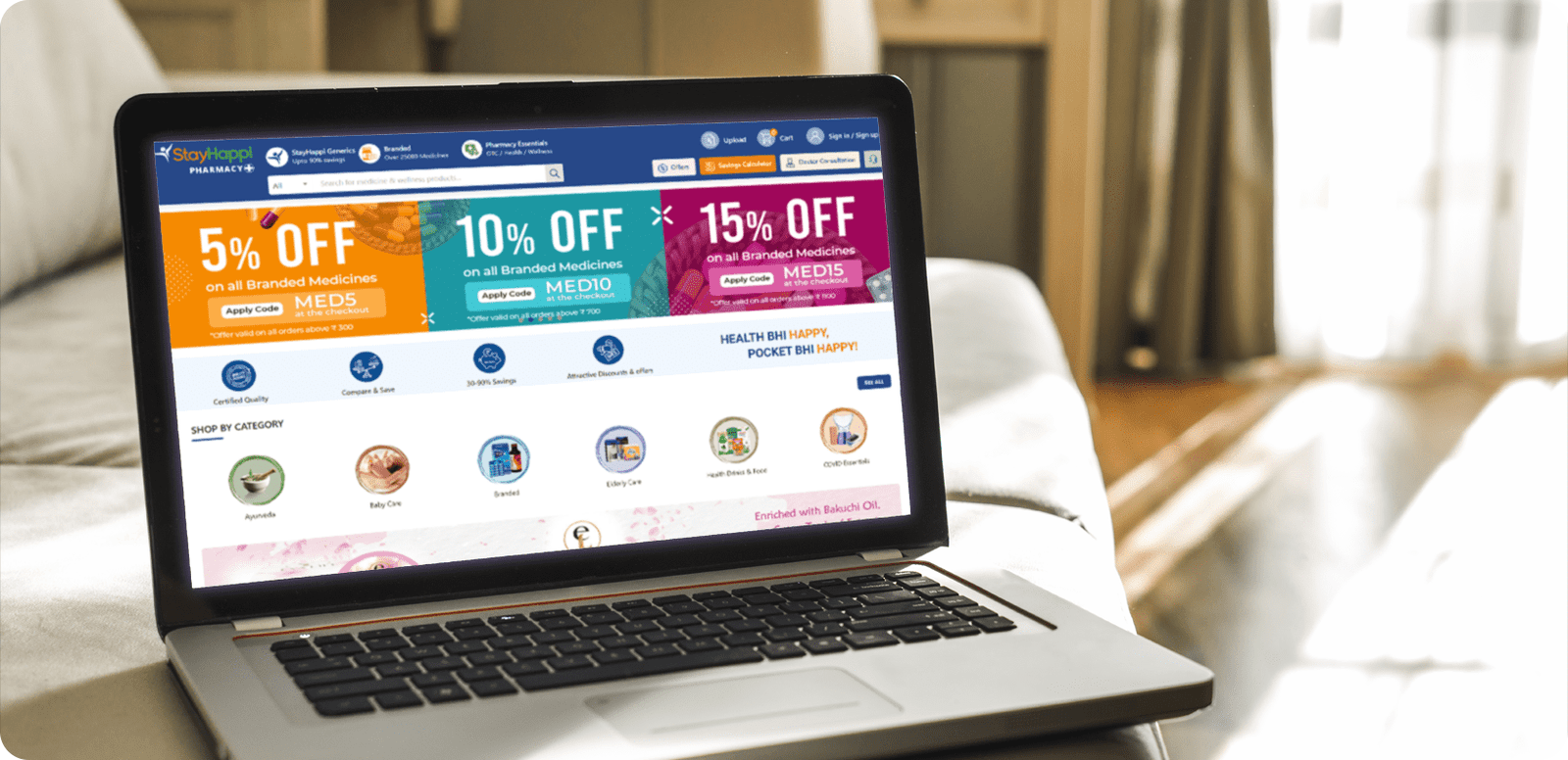 Client Sanjay Grover/Arushi Jain
About Project
Emerging Pharmacy Chain Leverages EMed HealthTech's Innovative Online Pharmacy Platform To Take Orders Online.
Stay Happi is an emerging pharmacy chain from Delhi with branches in Mumbai, Haridwar, and other metro and tier-2 cities. It is an initiative of Sarva Gun Aushdhi Pvt. Ltd. They sell Allopathic, Ayurvedic, Herbal, and Nutraceutical along with medical devices and surgical items. They provide high-quality generic medicines at affordable prices. And their goal was to reach every corner of the country. That's why they decided to go for online pharmacy software. We helped Stay Happi in establishing its online presence and achieving customer satisfaction.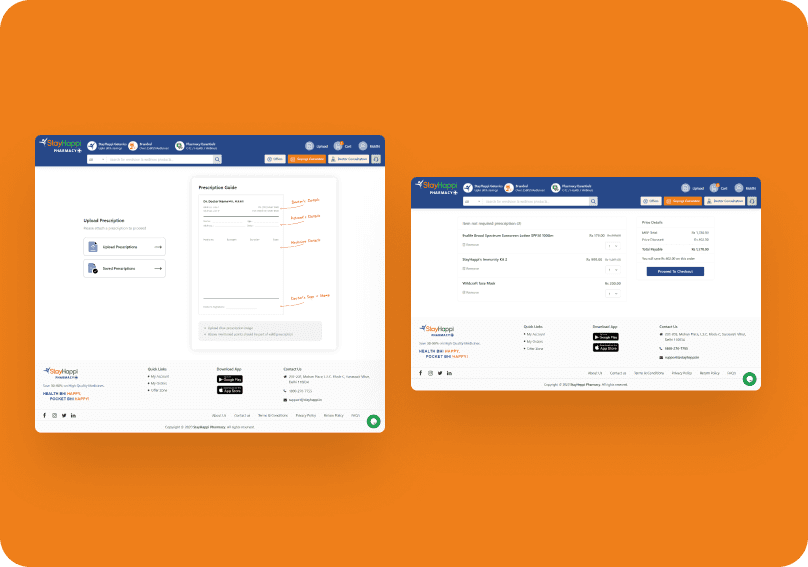 Key Challenges
Stay Happi wanted a platform that could integrate all their stores and automatically assign orders based on proximity. They required automatic order updates and marketing notifications for their customers. As they have a very large customer base, they wanted to provide some loyal customers with special promo codes. They also needed to specifically market some of their products. And lastly, they also wanted google analytics consultation for better decision making.
Solution
EMed HealthTech proved to be a valuable technical partner for Stay Happi. EMed HealthTech collaborated with Stay Happi to solve their technical roadblocks. We provided them with an Android app, an iOS app, and a website for their online pharmacy platform. We integrated auto-order assign functionality to distribute orders based on location and enabled auto push and email notifications for order updates and marketing purposes. We also leveraged advanced promo codes to facilitate specific users. And to market some products exclusively we provided them with product-wise SEO. We also gave them marketing advice, including google analytics consultation, to beat the competition.

Business Benefits
After launching their online pharmacy platform on 23rd April 2020, Stay Happi is seeing exponential growth and patient satisfaction. Their online pharmacy platform is handling their orders smoothly and allowing them to take orders for all their stores. Additionally, we deployed automatic order assignment functionality which reduces manual order assignment.
The advanced promo codes and referrals have also resulted in satisfaction. While our product-wise SEO has ensured higher ranking of their products and garner new customers.
EMed HealthTech is proud to work with Stay Happi.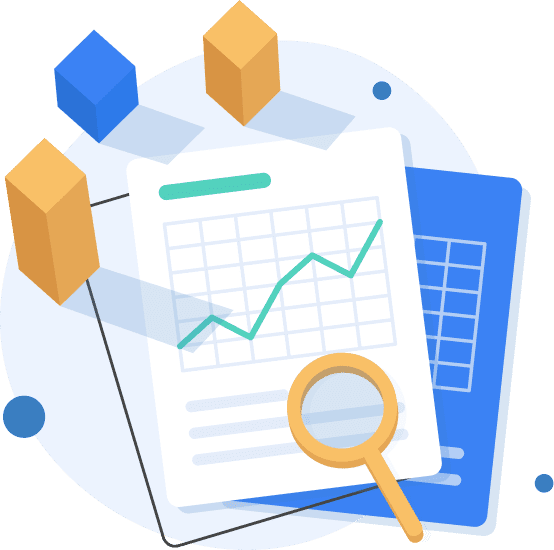 MedOrange Pharmacy
MedOrange Pharmacy is a large pharmacy chain from Zimbabwe. They are a reputed name in Zimbabwe and have been operating there for a long time.
View case study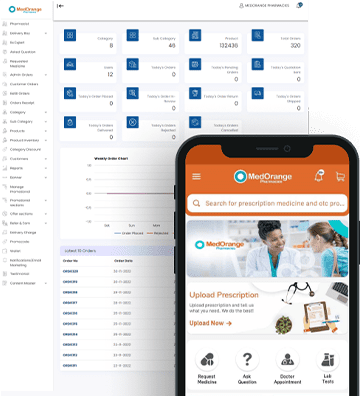 One Bharat Pharmacy
One Bharat Pharmacy is a New Delhi-based online pharmacy and lab appointment booking platform.
View case study