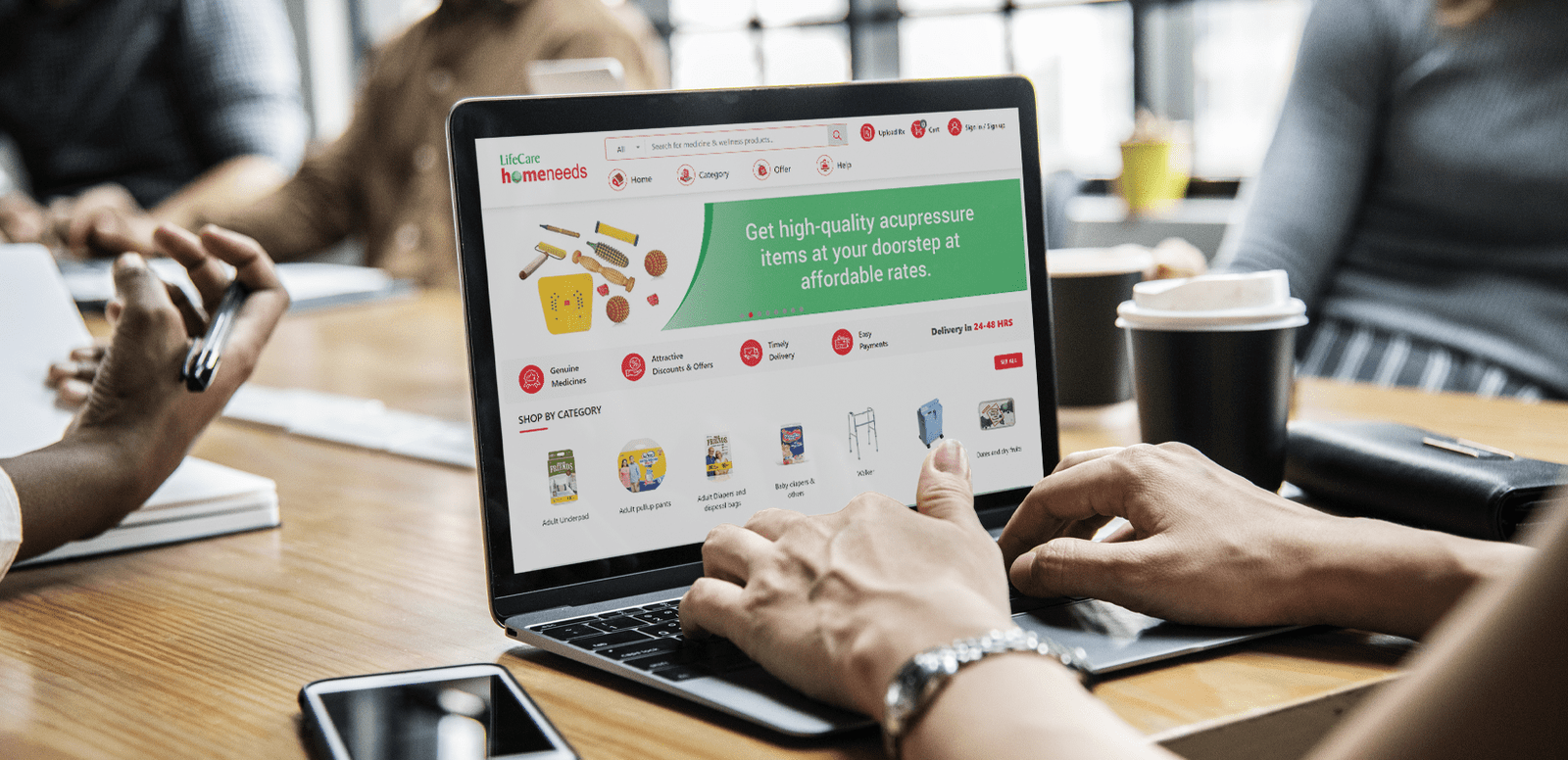 About Project
Established in 2011, Lifecare Homeneeds in Chennai, India, is a well-known pharmacy store that serves as a one-stop destination for all medical needs. When they wanted to enter the ever-growing market of online pharmacies, they approached EMed HealthTech for the same. Their vast user base warranted a robust platform that could smoothly handle all the orders. After the deployment of the project, their business is steadily gaining traction.
Key Challenges
Life care Home needs is very successful as a brick-and-mortar store. Still, they wanted to expand their services and venture into the online pharmacy market, where they had no prior experience. They knew beforehand that they needed an ePharmacy platform that could attract a new customer base and keep existing ones glued to the platform. They explored many options available in the market for the online pharmacy platform. But they had a hard time finding the one ePharmacy developer upon whom they could rely to fulfil their vision and help the company offer the highest level of customer service.
Solution
The Lifecare Homeneeds team quickly recognized that EMed HealthTech was the ideal online pharmacy platform developer because it provides more features than the competition and has more experience and expertise in this domain.
EMed HealthTech, after thoroughly understanding the client's vision, went ahead with the platform and handed it over to the client before the deadline. The team adopted an agile framework and robust coding to deliver the solution as required by the client.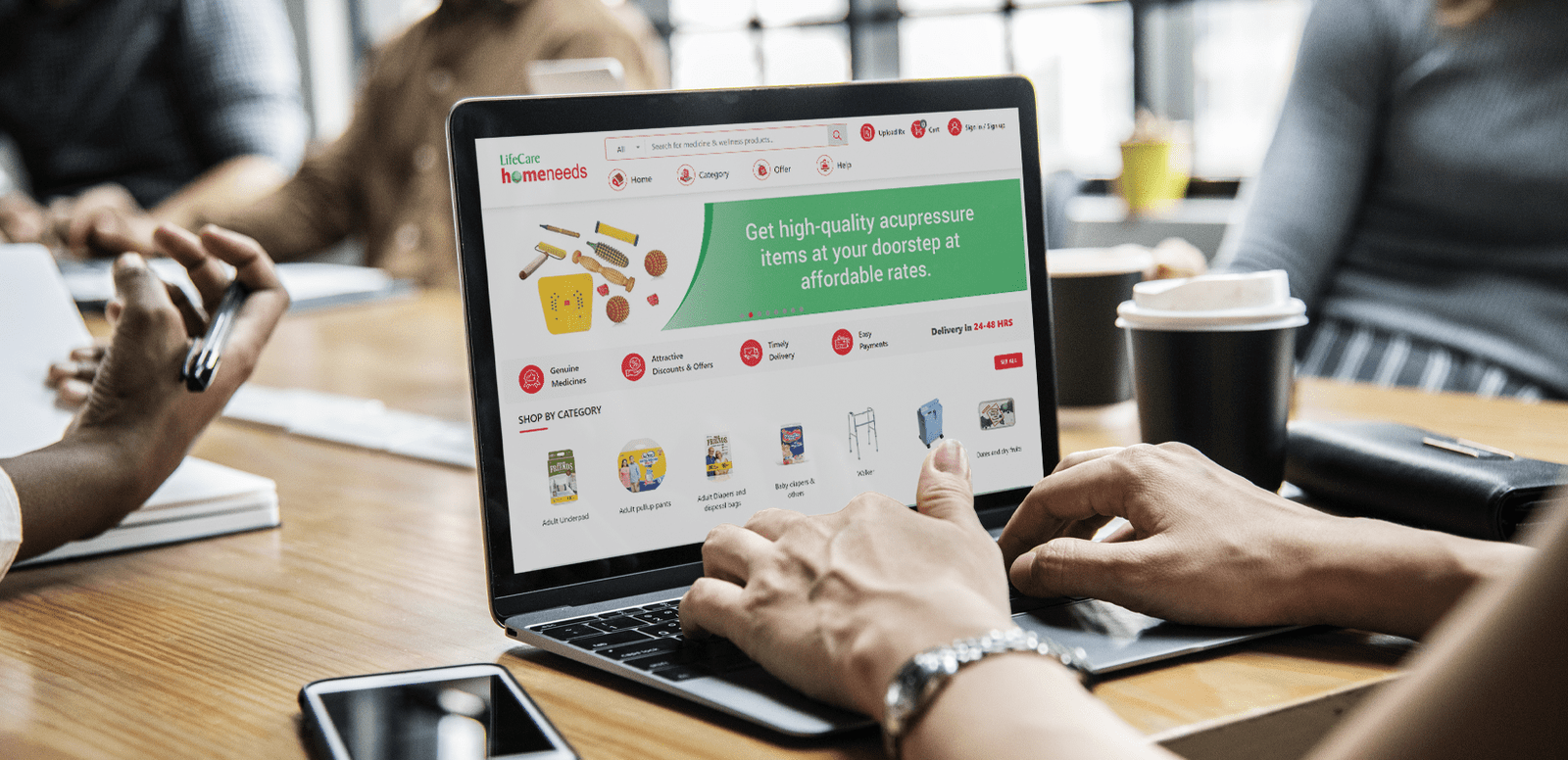 Business Benefits
EMed HealthTech leveraged its expertise in pharma and healthcare to offer the most effective pharmacy solution for the customer that is compatible with their vision. The solid backend code and the interactive front-end technology ensured that the platform didn't experience any issues or glitches.
The agile method employed by EMed HealthTech for fast and successful project completion brought about client satisfaction and led to lasting relationships with clients. EMed HealthTech is proud to collaborate with clients such as My Family Pharmacy.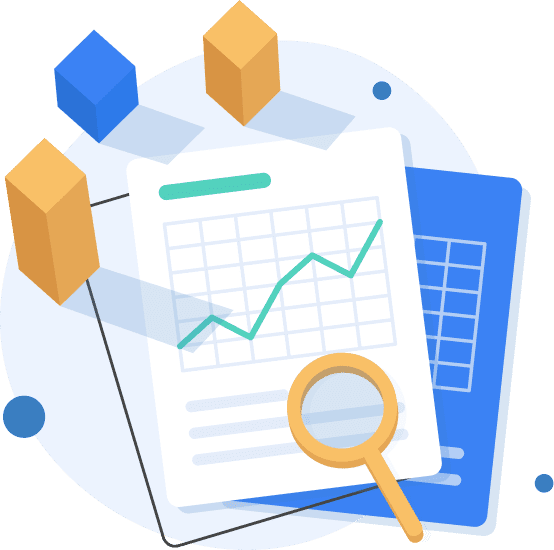 Medixpress
Medixpress is a licensed single pharmacy store located in Silchar, Assam, which has now developed a stronghold over the city's online pharmacy needs.
View case study
SUPRAMEDS
SUPRAMEDS is a well-known medical store based in Hyderabad. It is an online venture from Supracyn Pharma.
View case study