About Project
eHealthPlus Pharmacy & Healthcare Store is a well-known pharmaceutical, medical & personal care store based in Taguig City, Philippines. They contacted EMed HealthTech when they wanted to enter the ever-growing market of online pharmacies to expand their business. Their business is gaining traction, and their user base is growing.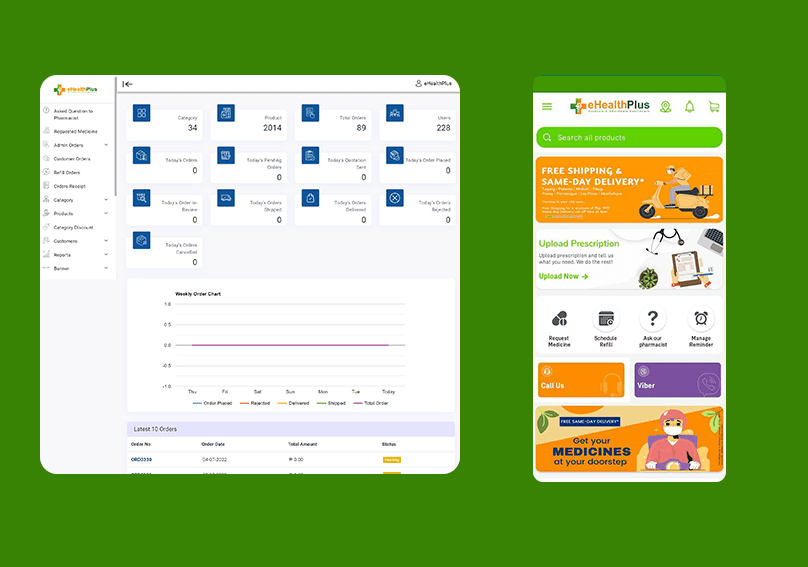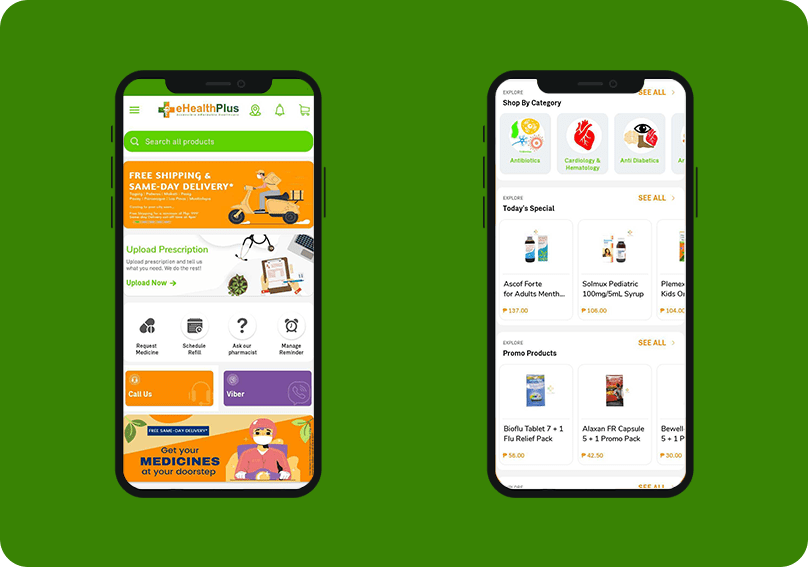 Key Challenges
eHealthPlus was struggling to find ePharmacy platforms that have the functionality for online refills. Their customers constantly complained that they had to call or come into the pharmacy to request a refill. This type of functionality had the potential to set them apart from other pharmacies in their area. They also needed useful features like category-wise product sorting, featured products, offers, etc.
Solution
eHealthPlus was looking for a solution that not just provides a robust backend platform but also improves the customer buying experience. They needed a solution that would help them achieve key business results by expanding their business and leveraging more customers. And help the company offer the highest level of customer service.
This vision brought them to EMed HealthTech, which developed the platform of their liking in stipulated time.
Business Benefits
In the first few months since launching its website in January 2021, eHealthPlus has been witnessing a sustained increase in sales and customer engagement.
They have also seen great success with their Android and iOS mobile apps. After spreading the word on social media, they saw a significant uptick in mobile app downloads. They are now handling many orders through their online pharmacy platform.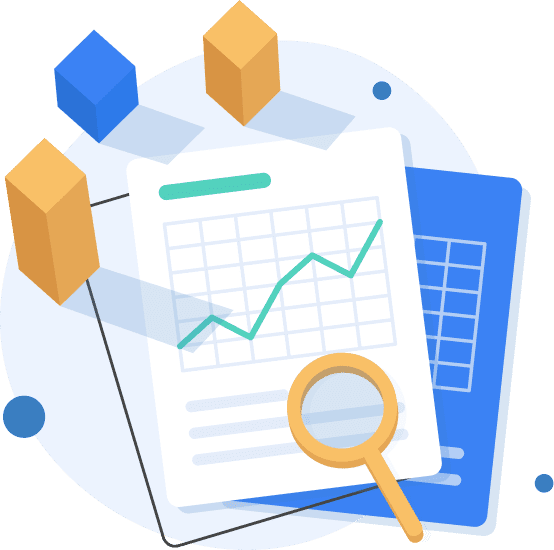 Medixpress
Medixpress is a licensed single pharmacy store located in Silchar, Assam, which has now developed a stronghold over the city's online pharmacy needs.
View case study
SUPRAMEDS
SUPRAMEDS is a well-known medical store based in Hyderabad. It is an online venture from Supracyn Pharma.
View case study